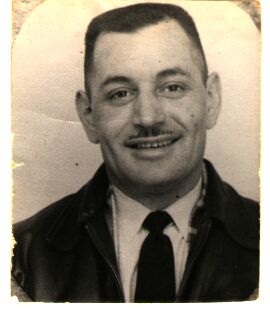 My father was Joseph Ernest (Ernie) Allen Valliquette
Born on May 16, 1923 in Mattawa, Ontario and died on December 12, 1961 in Toronto, Ontario.

He married my mother on March 24, 1945 in the United Church of All Nations in Toronto, Ontario.

My Mother was Clara (Grace) Hall born on January 26, 1926 in Toronto, Ontario, and died on December 2, 1984 in Toronto, Ontario.

They had 6 children:

Robert Barry Valiquette
Clara Sarah (Jane) Valiquette
Judith Anne Valiquette
Baby Valiquette (miscarraige)
Baby Valiquette (boy died at birth)
Ernest Joseph Valiquette Born: February 18, 1957 Newmarket, Ontario.



Privacy/Security Issues
I asked all of my living relatives for permission to include information about them on this site. Some did not want their information published on the web, and others preferred I not include certain types of information (for example, birth dates).

I received the information from writing letters to parents, uncles, aunts, brothers, sisters and cousins, asking them if they would be interested in my Family Tree Project. They have sent me the completed forms I had sent them or had called me with the information I requested, and that is where all of my informatin came from. If you should see your name in the Tree and you did not provide the information to me it was more then likley some other person in your family did so.

I am doing the Tree to show the world and our family where we came from, and I am not here to make money or use the information for any other purpose then create the Valiquette Family Tree. I also have plans to put it in hard copy to be stored in the Public Libarary.

In all cases I have respected the wishes of all those who have requested not to be involved.

Thank You.