Our family held our first Family Reunion on the Easter Weekend in 1984. The reunion was held at the Indian Friendship Centre in North Bay, Ontario.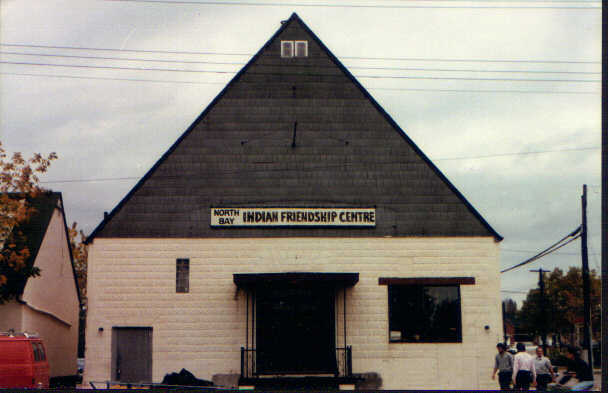 This is Indian Friendship Centre where we held our reunion in 1984. This building has since been torn down and replaced with a new building.
The Valiquette Elders

Front Rowe left to right:
Aunt Dorothy (Dora), Deleine (Del) and Rita

Back Rowe left to right:

Uncle Theodore (Ted), Aunt Eva and Uncle Robert (Bob)
We had Frisco Canyon (aka Frank Neglia) and his future wife Monica with their trampoline. This was very enjoyable for everyone.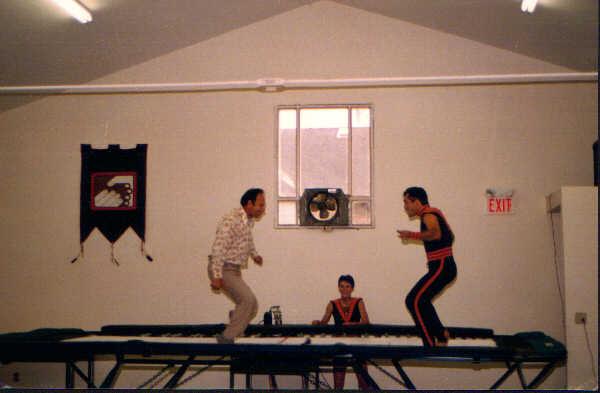 This is Uncle Ted Valiquette, Frisco and Monica. Frisco was showing Uncle Ted how to bounce on the trampoline.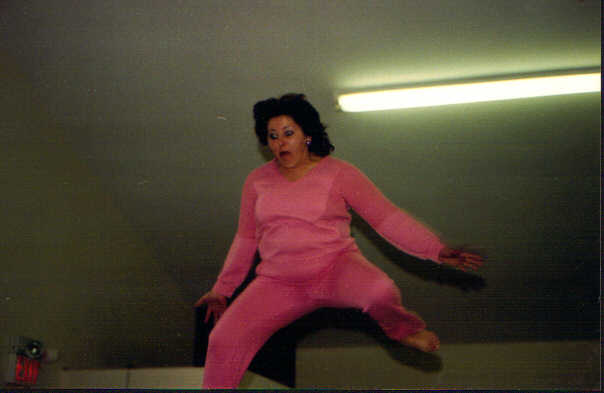 This is Uncle Ted's daughter Debbie Valiquette learning how to bounce.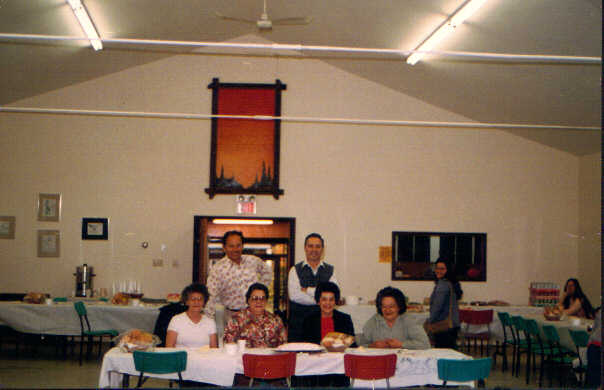 Front rowe left to right:

Aunt Lil, Rita, Eva and Dora

Back Rowe: Uncle Ted and Bob